The 700 4" rotary flow meter is engineered to meter liquid at up to 500 GPM (1,893 LPM).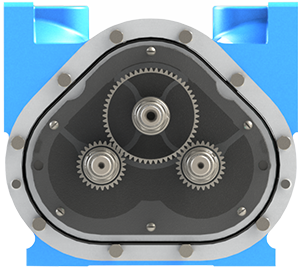 Flow: Capable of up to 500 GPM (1,893 LPM); Bi-directional Flow
Flange Connections:

4" NPT Flange;

3" Option

Linear Accuracy:

Capable of ± 0.15% of over the full flow range

Repeatability: Capable of 0.02% (constant operation conditions with 700SP meters & mechanical registration, using 1 CPS test fluid)
Viscosity: Will accurately measure liquids up to 1,500,000 SSU (325,000 CPS)
Working Pressure:

150 PSI

(10.5 BAR)

Working Temperature: - 40 to 160°F (- 40 to 71°C)
*NPT flanges are standard. BSPT, Slip Weld, ANSI and others available upon request
*Simriz is a registered trademark of Freudenberg-NOK
Don't see the regulatory approval you need? Contact us. TCS is continually adding to this list. Approvals could be available for a comparable meter, in final approval stages, or simply not added to the website yet.
Approval information coming soon.
The following accessories are compatible with TCS 700-40 meters.